Virat Kohli Rises To 2nd Position, India Retains 2nd SPOT In ICC ODI Ranking
Even after a breathtaking 214 runs defeat in the final match between India-South Africa, Indian managed to be at the 2nd position in ICC ODI Ranking (International Cricket Council). India lost the decider match leading South Africa 3-2 series victory. This made South Africa's first series win in India.
Virat Kohli's amazing performance continues and that lead him to rise to 2nd position in the ICC ODI Player Ranking.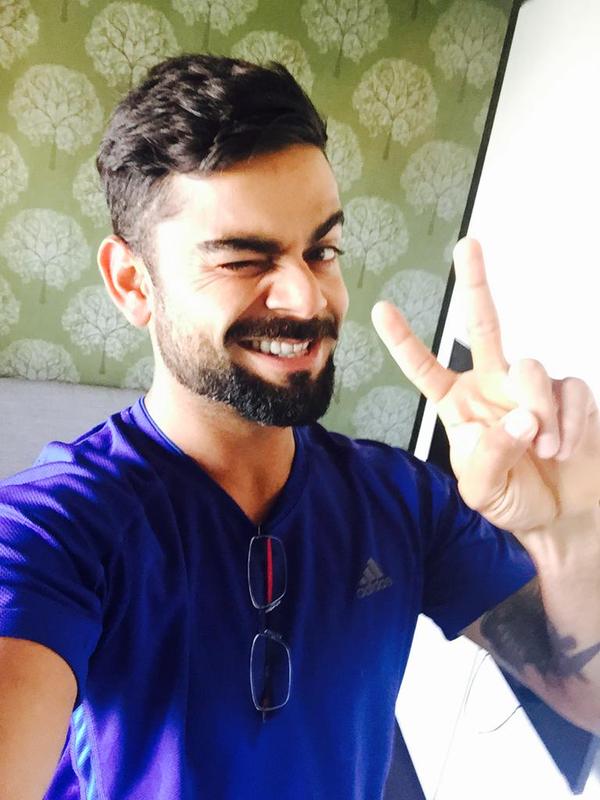 Source: Virat Kohli Official Twitter
May be 'cheeku' knew it before, he posted this victory sign (or 2nd postion) sign way before!
India retained the second spot and South Africa is still at the third position. Meanwhile, Australia tops the list with 127 rating, India at the second position with 114 and South Africa third with 112 ranking. However, South Africa top the list of test playing nations in ICC Test Rankings with Australia and England at 2nd and 3rd place respectively.
With this, the Players Ranking in ODI, Test, and T20 is out. Steven Smith of Australia tops the Test Rankings, AB de Villiars tops the ODI ranking and Aaron Finch tops T20 ranking. Virat Kohli made his mark in ODI and T20 ranking with 2nd position. AB de Villiars ratained his number 1 ranking with 3 centuries in the last 5 matches.
Editorial Staff at Generic Whiz.
Comments
comments