BlackBerry Classic Smartphone Manufacturing Discontinued
Here's a news that would surely surprise everyone in the smartphone industry. BlackBerry Classic is officially dead since BlackBerry has decided to discontinue its manufacturing. The Chief Operating Officer and General Manager for Devices at BlackBerry, Ralph Pini, confirmed in an official blog.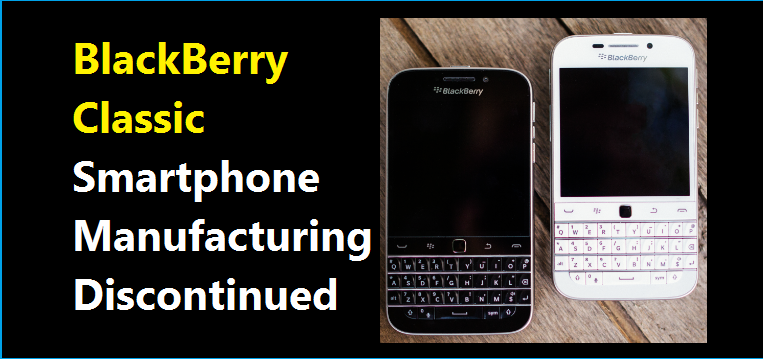 As stated via official blog by Ralph,
To keep innovating and advancing our portfolio, we are updating our smartphone lineup with state of the art devices. As part of this, and after many successful years in the market, we will no longer manufacture BlackBerry Classic. For many years, Classic (and its BBOS predecessors) has been in our portfolio. It has been an incredible workhorse device for customers, exceeding all expectations. But, the Classic has long surpassed the average lifespan for a smartphone in today's market. We are ready for this change so we can give our customers something better – entrenched in our legacy in security and pedigree in making the most productive smartphones.
Meanwhile, BlackBerry says, check with your carriers for device availability or purchase Classic unlocked online, if the Classic is what you still prefer.  BlackBerry 10 OS is still actively supported with software updates and the team will most probably deliver version 10.3.3 next month and with a second update next year.
Editorial Staff at Generic Whiz.
Comments
comments