Facebook Safety Check Activated To Locate Your Known Ones In Chennai
Chennai is coping with recent floods and if your loved ones are in Chennai, do not worry, Facebook is here with its 'Facebook Safety Check' Tool again.
Facebook Safety Check Tool
Facebook safety check now here for people in Chennai. Here's what you can do,
If you're in Chennai and want your loved ones to know that you're alright, an option is provided. The tool will also let you know which of the people you're connected to on Facebook may be in Chennai currently and safe.
Thank you, Facebook for providing such a tool. Thank you again for bringing a change and making it easier for people to locate their loved ones. The last time Facebook activated it for people in Paris.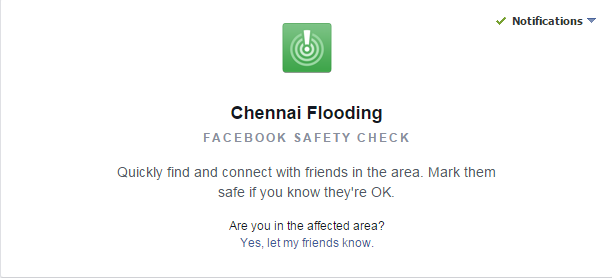 Editorial Staff at Generic Whiz.
Comments
comments