Gene Editing Technique 'Crispr Cas9' Can Treat Inherited Blindness
The diseases related to inherited blindness includes Retinitis Pigmentosa that eventually leads to blindness was the disease targeted initially by scientists working on Crispr Cas9 technique.
The study involved rats, but according to the scientists this breakthrough shows potential implications for humans. Stating the same, the Senior author of the study Shaomei Wang from Cedars-Sinai Board of Governors Regenerative Medicine Institute in Los Angeles, US, said,
Their data shows that with a  little improvement in the gene editing technique, it can be used to treat inherited retinitis pigmentosa in patients.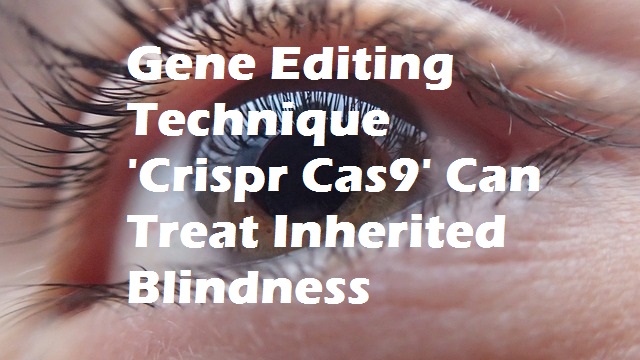 What is the Crispr Cas9 technique
It is a technique adapted from a system that bacteria use to strike invading viruses. For the study on rates, the scientists removed a mutated gene that damages the eyes photoreceptor cells. After that they injected this system into lab rats that contained the mutated gene and hence suffer from inherited retinitis pigmentosa.
The results displayed that even after a single injection, the rats were able to see better compared with controls. Surely, this is a technique can hope to cure blindness.
Study published in  journal Molecular Therapy.
Editorial Staff at Generic Whiz.
Comments
comments