HP Reveals Redesigned HP Spectre With Windows 10
HP has revealed redesigned HP Spectre with Windows 10 and will avaialbel for preorder from April. The new PC has enhanced performance and features.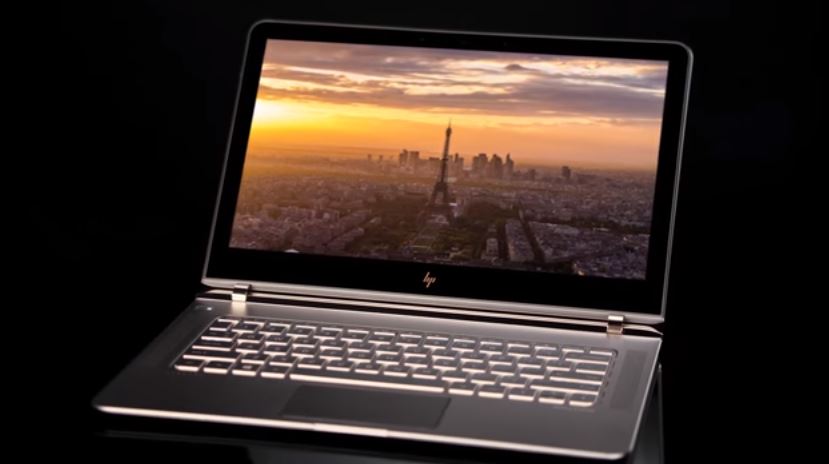 Image Credit: blogs.windows.com
Mollie Ruiz-Hopper, Editor-in-Chief, Windows Blog stated via blog,
Today, HP announced their redesigned HP Spectre with Windows 10 that will become available for pre-order in April. Designed with the mobile professional in mind this new PC combines exceptional engineering and craftsmanship with beauty and performance. Many on our team have been using the HP Spectre as their primary device and are loving its fast performance and sleek design.
HP Spectre Features
Total weight of just 2.35lbs.
The world's thinnest laptop.
The PC is lightweight  that leads it to be flexible and portable. This is possible because it has carbon fiber bottom that creates a thin profile.
High gloss copper accents reflect a hand-polished, high quality finish and an innovative hidden piston hinge creates the illusion of a hinge-less design to offer an unmatched premium look-and-feel
Battery Life: 9 and half hours of battery life with an innovative hybrid battery split into two thinner pieces.
An amazing viewing experience for editing photos, watching movies and even enhancing a presentation with 3" full HD IPS display with Corning Gorilla Glass leads to
Powered with 6th generation Intel Core i5 and i7 processors
512GB storage
8GB memory for maximum performance.
The machine run cool even with powerful processors in a small package. This is possible with integration of Intel hyperbaric cooling system.
Stereo speakers by Bang & Olufsen with HP Audio Boost technology makes easier access access to Cortana and great sound.
The new PC will be available April for pre-order. It is planned to be available on HP and BestBuy website on April 25 for pre-order.
The starting price would be $1,169.99 available in Best Buy stores beginning on May 22 with a starting price at $1,249.99.
Editorial Staff at Generic Whiz.
Comments
comments