Incredible Invention: 'Star Trek' Specs To Assist Blind People To See
Here's something that is difficult to believe. But yes, it's true.
Yes, the well-known device from Star-Trek: The Next Generation (TV Series) has a new twin and that too for assisting blind people and making their life easier.
Here's an image showing  blind character Lieutenant Commander Geordi La Forge wearing the device (resembles the same) in TV Series Star-Trek: The Next Generation. In the series it is shown that the commander is blind, but given sight through a device known as VISOR.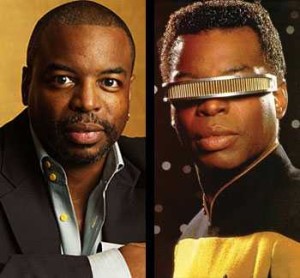 Image Source: wizardworld.com
Here's what the device (new invention) can do,
The device (glasses) will tell the users (wearers) that what they are looking at.
The glasses consists if a tiny camera that can identify everything. For example, doorways, what you have kept in a refrigerator, etc. A verbal commentary will inform the user (wearer) about what they are viewing through a phone app and earpiece. The encounters are announced through this earpiece.
Surprisingly, the facial-recognition software will instantly tell the user/wearer the name of the person approaching and to surprise you more it will also tell the job and date of any previous meeting with the person. The facial recognition software is developed by London-based Vision Technologies and sold under the GiveVision brand, instantly analyses a stream of images.
Teach your device to work accordingly, such as recognizing a shop, to restaurants, the approaching bus number, etc.
It is said that the system being tested by 1,000 users and is expected to cost between $100 and $170 a month. Also stated that it could be included in mobile phone packages in the UK from next year.
We are waiting! The device will surely help people dealing with Retinitis Pigmentosa and other incurable eye diseases. 🙂
– Daily Mail
Editorial Staff at Generic Whiz.
Comments
comments