Vine App Announced For Apple Watch
Vine App announced for Apple Watch. Its watchOS app launches today and will now give the ability to play tiny videos on your wrist. Wearables are getting great support across the world with apps.
As stated by Simon Corsin via vine blog,
When we set out to build Vine for the Apple Watch, we focused on making sure that you can quickly access the content on Vine that is most important to you — accounts that you have selected as a Favorite and posts that are getting lots of views. We hope you like it.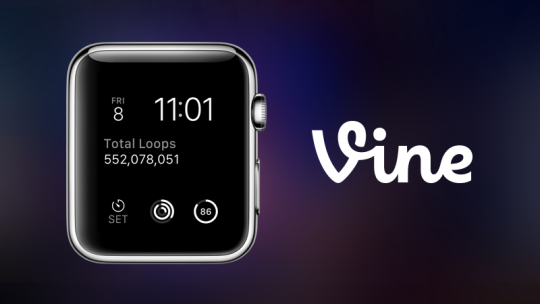 Apple Watch app provides the following two feeds:
Favorites: Now watch posts from the creators you've selected as a Favorite.

Image Source: Apple iTunes
Featured. With featured feed, you can see Vines that have been hand-selected across channels such as Music , Comedy, and Sports. Surprisingly, you can work it like your mobile app by liking and Revine directly Apple Watch.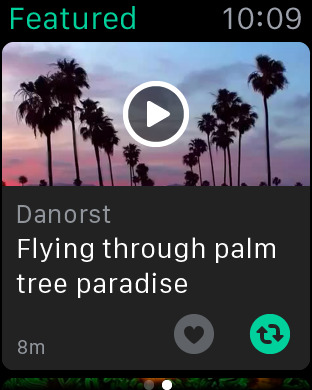 Image Source: Apple iTunes
For getting Vine on your Apple Watch, download the latest version of Vine. After that open the Vine Watch app on your phone, and find "Vine". Just "Show App on Apple Watch" after finding "Vine".

Editorial Staff at Generic Whiz.
Comments
comments