Lumia 950 Now Available In The US
The much awaited Microsoft Lumia 950 is finally here on sale in the US through AT&T retail and online stores. The collaboration succeeded in manufacturing a phone that works like a PC. Good news for Windows lovers!
Microsoft created a buzz with Windows 10 and with more than 110 million devices running the new Operatinng System, users are certainly enjoying the personal computing experience. With the release of Lumia 950, Lumia 950 XL will also be available. Some of the features include,
Quad HD display
Powered with Qualcomm Snapdragon 808 1.8 GHz hexa-core processor.
PureView camera with a 20MP sensor, triple LED natural flash and 5th generation optical image stabilization.
Integrated wireless charging.
Adaptive antenna technology that optimizes which antenna to use to give you the best connectivity everytime..
Consistent Windows experience with powerful hardware, amazing displays, innovative experiences, such as Continuum for Phones, Windows Hello beta for Lumia.
Now it is possible to transform your phone to a PC-like experience with Continuum for Phones and the Microsoft Display Dock. This is possible with the Lumia 950.
Cortana also available for these devices as your personal assistant. It includes location-based reminders that can be set on your PC and arrives on your phone at just the right time.
Minimizes drain on battery.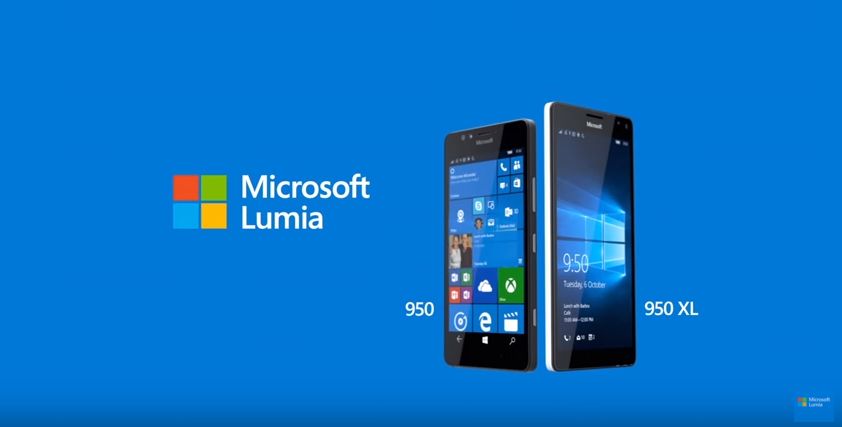 Image Source: blogs.windows.com
The Microsoft Lumia 950 available $149 for a standard two-year agreement.  Lumia 950 and 950 XL will be available across the world over the next few weeks. U.S. Microsoft Stores will have both the phones available online on November 25. In the retails stores the smartphones will be available on November 26.
Editorial Staff at Generic Whiz.
Comments
comments