Microsoft Improves Smart Headsets For The Visually Impaired
Microsoft in partnership with British charity Guide Dogs updated its assistive technology. Added smart headsets and an app for the visual impaired users.
It was revealed initially in the year 2014 and used a series of constant clicking sounds. As stated by Microsoft,
Research in phase one highlighted that for Amos and others with sight loss, sound is used as an anchor. Guiding by sound in the same way a lighthouse guides by light, this technology demonstrator paints you a picture with sound. Placing spatially situated synthetic sounds around you – both verbal and non-verbal, it creates a 3D soundscape of the world in a language you can understand.
Accordingly, phase two of the technology is here with updated smart headsets that includes a redesign. today's update is based. The update is based on the following:"Orientate" and "Look Ahead". Using this people living with sight loss will get a sense of what is in their immediate surroundings, to make it easier for them to make decisions.
Smart Headsets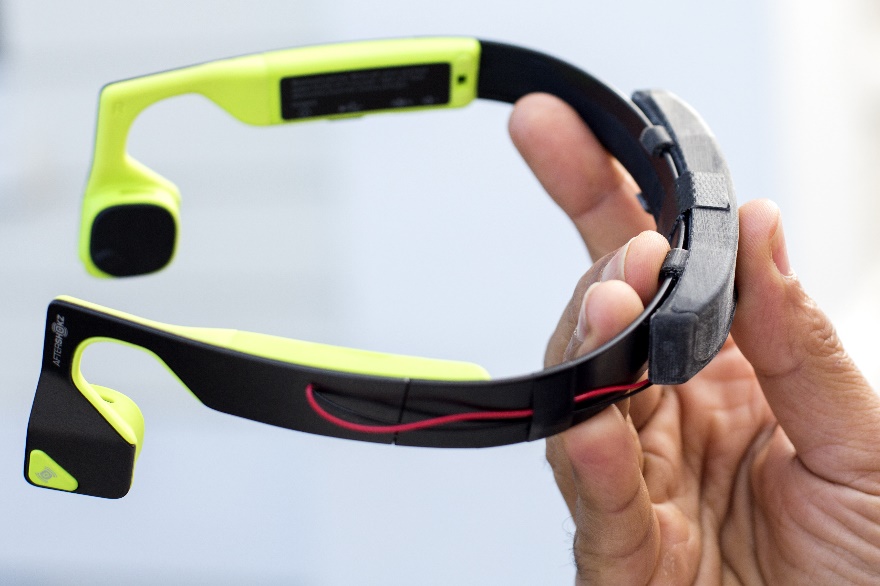 Image Source: news.microsoft.com
So, the collaboration for assistive technology is primarily done to give more confidence to people dealing with sight loss.
Trialist Gerald James stated,
It does paint a picture of the town. It told me all the different shops on each side of the road. But it also told me the names of the streets and also the compass direction. I just think it gives you greater freedom really. And gives you more independence.
Here's the official video in which Gerald trialling the technology,
Here are some phase two technology experiences,
SoundScape – Enhanced App easing the start of your journey i.e Orientate mode and exploration i.e Look ahead mode with amazing experience.
Find the Way mode – This mode is awesome, since it allows you to stop at any point and check you're heading in the right direction using directional audio.
CityScribe – An integrated application to enable users to tag obstacles in their city that most mapping services don't pick up.
Also revealed, Wearable device worn around the neck and a voice interaction mode with connectivity of the headset to your phone via Bluetooth.
For more information, visit the following official news by Microsoft on the update.
Source: Microsoft News
Editorial Staff at Generic Whiz.
Comments
comments