SQL Server Management Studio (SSMS) February 2016 Release Announced
The latest preview of  SQL Server Management Studio (SSMS) has been announced. The release includes some enhanced features like support of high contrast settings in the SSMS activity monitor, numerous user interface improvements and bug fixes in the Always Encrypted dialogs. This release also has all January release updates also. The version of the preview is 13.0.12000.65
SQL Server Management Studio (SSMS) February 2016 Release New Features
Enhancement in Activity monitor to display text options when high contrast settings are enabled in SSMS.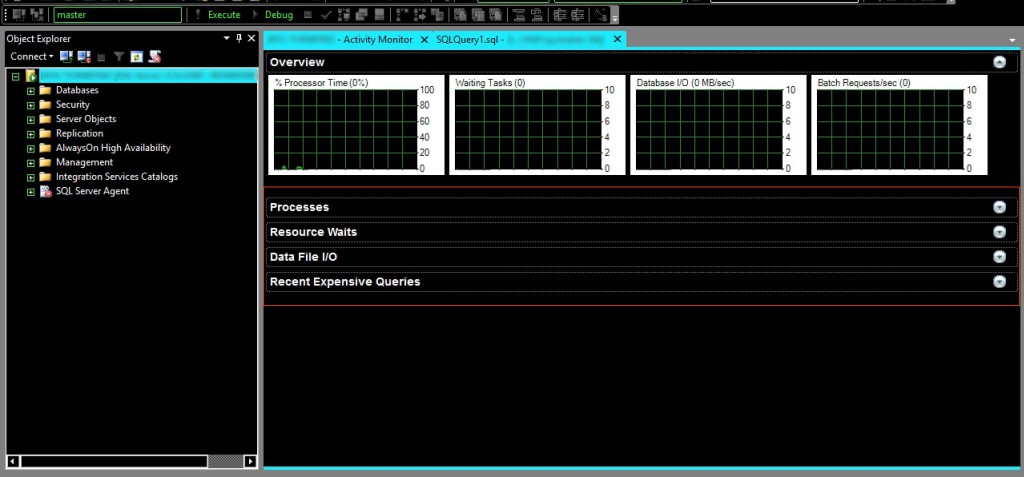 Image Source: MSDN Blog
Enhancement in the Always Encrypted wizard dialog. This is to to display a warning during the encryption process if the collation for a column will be changed .
Enhancements in SSMS policy management. The improvements include adding support for creating conditions on Column Encryption Keys, Column Encryption Key Values, and Column Master Keys.
Bug fix to enhance usability of Always Encrypted master key cleanup dialog and Always Encrypted error messages.
Bug fix: Disabled Always Encrypted column master key rotation if only one key exists.
Known issues
The release do not save maintenance plans for SQL Server 2012 and earlier SQL Server versions. Fix will come in the next month SSMS release.
The error, "The type initializer for 'Microsoft.SqlServer.Management.AlwaysEncryptedWizard.Model.AlwaysEncryptedProgressTask threw an exception'"  can come while launching the Always Encrypted dialog from an earlier SSMS release or the SQL Server RC0 release. Install the SSMS February web release to get the bug fix for this error.
Download SSMS February 2015 Preview now!
Source> MSDN Blog
Editorial Staff at Generic Whiz.
Comments
comments