Top 8 Features of iPhone 7 and iPhone 7 Plus
Apple has finally announced the much-awaited iPhone 7 and iPhone 7 Plus, at Apple's iPhone7 event at San Francisco.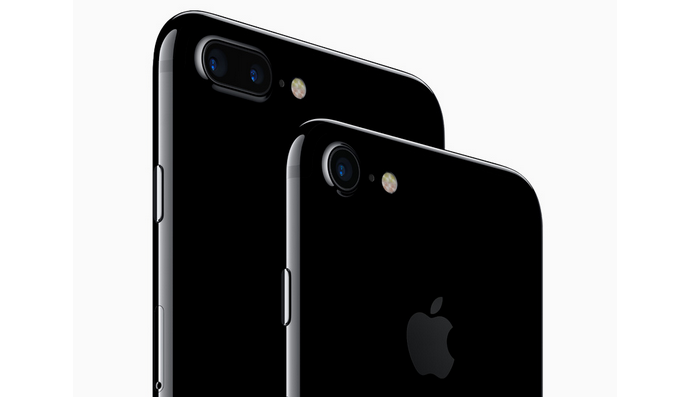 Image credit: Apple
Philip Schiller, Apple's senior vice president of Worldwide Marketing, stated
iPhone 7 and iPhone 7 Plus dramatically improve every aspect of the iPhone experience, reaching a new level of innovation and precision to make this the best iPhone we have ever made. The completely redesigned cameras shoot incredible photos and videos day or night, the A10 Fusion chip is the most powerful chip on any smartphone while delivering the best battery life ever in an iPhone, and an entirely new stereo speaker system provides twice the sound, all within the first water and dust resistant iPhone.
iPhone 7 and iPhone 7 Plus Features
Camera Advancements (Dual Cameras)

Entirely new camera systems, with the world's most popular camera has been brought to the new iPhone 7 and iPhone 7 Plus. 12-megapixel camera includes optical image stabilization on both the devices, and for more detailed and brighter photos and videos, a larger ƒ/1.8 aperture and 6-element lens has been introduced. With that, a wide color capture will ease to bring more vibrant colors
iPhone 7 Plus includes the same 12-megapixel wide angle camera as iPhone 7. The Plus device also adds a 12-megapixel telephoto camera, both of them together brings optical zoom at two times and up to 10 times digital zoom for photos.
Incredible Designs
The designs of iPhone 7 and iPhone 7 Plus was been discussed in the tech world since long time and yes, Apple has lived up to its expectations, with a gorgeous design in silver, gold and rose gold finishes and introduce two all-new black finishes,
A beautiful black finish that has an anodized matte appearance,
A jet black finish that has a deep, high-gloss look.
Completely reengineered enclosure results in a water resistant iPhone offering protection against spills, splashes and dust.
It features the brightest, most colorful Retina HD display ever in an iPhone. The iPhone now comes with a wide color gamut for cinema-standard colors, greater color saturation and the best color management in the smartphone industry.
Enhanced Audio Experience
Everyone loves immersive and awesome sound experience, both the devices has come up with new stereo speakers that offers tremendous sound experience that is two times louder than iPhone 6S. This offers higher quality speakerphone experience and increases dynamic range of sound.
It comes with EarPods with Lightning connector to deliver unbelievable sound. With that, you will also get a 3.5 mm headphone jack adapter to use old headphones and accessories.
Wireless Airpods
Apple has introduced its innovative new wireless headphones, to reinvent the wireless experience making headphones easy to use. Airpods features the Apple W1 chip, which has brought extremely awesome wireless communication for an improved connection, enhanced sound and industry-leading battery life. Now, access Siri, with AirPods, with just a double tap.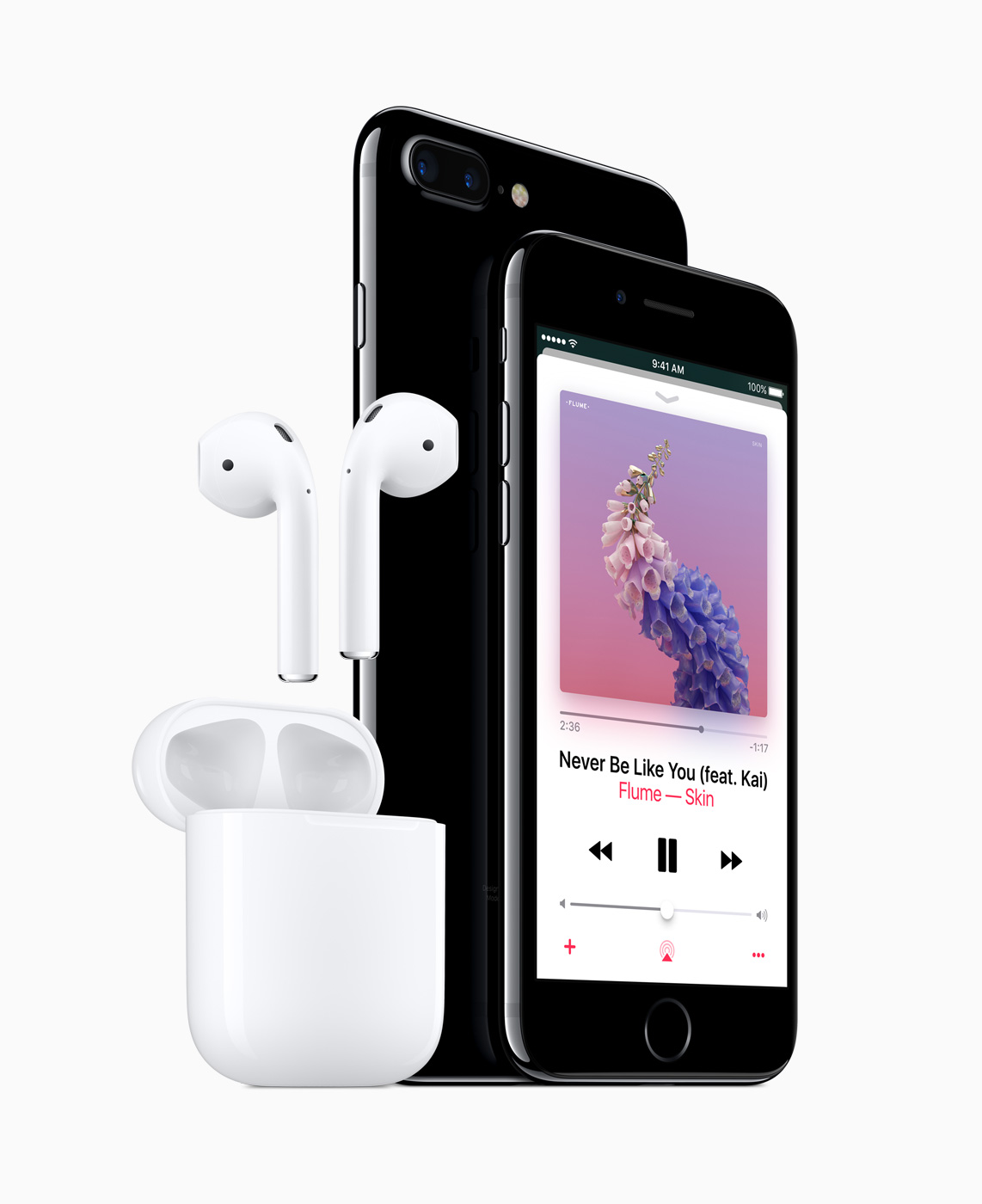 Image credit: Apple
Better Battery Life
iPhone's new devices will now have the world's most powerful chip ever in a smartphone, since Apple brings custom-designed Apple A10 Fusion chip to the devices. It will also make life easier for users, with the longest battery life ever in an iPhone. The chip has four cores, seamlessly integrating two high-performance cores. The performance boost, will allow the new devices to be two times faster than iPhone 6. However, two high-efficiency cores are capable of running up to three times faster than iPhone 6
The A10 Fusion's CPU now has four cores, seamlessly integrating two high-performance cores that run up to two times faster than iPhone 6, and two high-efficiency cores that are capable of running at just one-fifth the power of the high-performance cores.
Graphics performance
The graphics performance has been enhanced, that would run up to three times faster than iPhone 6, with as little as half the power. This would surely create an awesome experience of gaming.
LTE and LTE Advanced
Both the devices include support for up to 25 LTE bands, for the best worldwide roaming in the industry.
LTE Advanced for three times faster data rates than iPhone 6 at up to 450 Mbps.
iOS 10
iPhone 7 and iPhone 7 Plus comes with the biggest release ever of the world's most advanced mobile operating system, iOS 10. Here are some of the features of iOS 10. Available for download from September 13.
Pricing
Available in silver, gold, rose gold and the new black finish in 32GB, 128GB and 256GB models starting at $649 (US),
The new jet black finish to be offered on the 128GB and 256GB models.
Editorial Staff at Generic Whiz.
Comments
comments