Western Digital Announced 10TB Helium filled Hard Drive
Let's say if want to want a lot of storage are to save your images, videos, movies and other data. What will you do? You will plan to get an external device (maybe external hard disk) for the same to have some storage area if you're running out of space other than your Hard Disk. Just wait, there is no need to do that. Western Digital has revealed an astonishing 10TB hard disk, a 10TB Helium filled Hard Drive. Yes, you heard it correctly, 10TB. Now you just need a single device to save all your content.
Western Digital has announced a 10TB hard drive and named it Ultrastar He10. It is the world's first 10TB  drive with a size 25% bigger than Seagate's 8TB drive.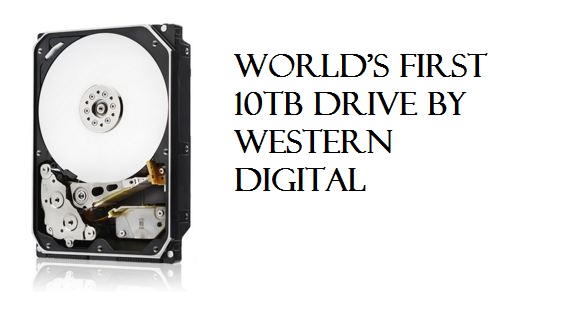 Image Source: hgst.com
10TB Helium filled Hard Drive Features
Here are the Ultrastar 10TB Helium filled Hard Drive features,
3rd generation design
best power efficiency (Watts/TB)
PMR technology works with all capacity enterprise applications.
2.5M hours MTBF rating
5-year limited warranty
Latency Average (ms) – 4.16
Instant Secure Erase (ISE) and Self-Encrypting Drive (SED) options
Rotational Speed (RPM) – 7200
Comments
comments