Huawei Technologies Announced Huawei Pay in China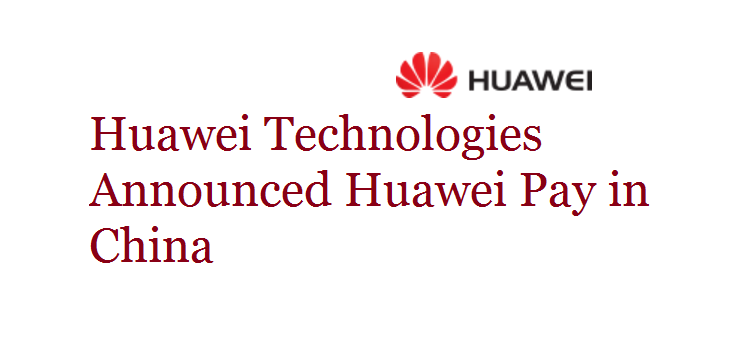 Apple Pay and Samsung Pay are competitors as well all know, and now, Huawei Pay has also joined the league of mobile payment systems. The telecommunications equipment giant, Huawei, announced its mobile payment system in China. This  was expected, since Huawei Technologies became the first Chinese handset vendor to ship more than 100 million smartphones last year.
The new system, is expected to come with Huawei's smartphones and wearable products. In China, it is having support now from the Bank of China, as stated by news report by Sina. However, Apple Pay has 19 participant Chinese Banks. Also, Bank of China, is one of the top state-owned banks in China, and eventually in the list  of world's 5 biggest banks.
Moreover, as the first step, Huawei's Mate S released in December, last year, and has the NFC-backed technology for Huawei Pay. Placing a handset against a "QuickPass" marked POS machine, will lead the awakeing of the Huawei Pay features. The transaction will end the consumer passes the fingerprint authentication. Quite easy, right?
Editorial Staff at Generic Whiz.
Comments
comments